If you're reading this, chances are you're looking to hire a home inspector. My job now, is to make you feel comfortable choosing me to be your inspector. Why pick me when there are so many Home Inspectors out there? Because I'm a great Home Inspector, I'm ASHI Certified, a Licensed Michigan Builder, #2101214820 a NRPP licensed Radon Professional, and I'm a nice guy! Most importantly you should hire me because I've been working in the housing industry since 1992. I've seen a lot, and I've been involved in just about every aspect of home building, renovating, and inspecting. I've worked first hand with all of the components that make up a home. The framing, foundation, HVAC, the plumbing, the electrical, drywall, cabinets, trim, insulation, you name it…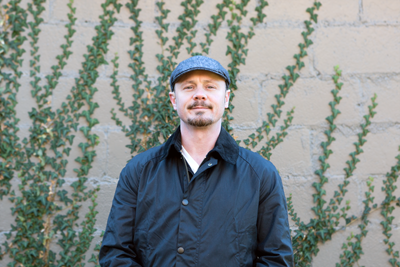 I started working as a laborer for a union residential carpentry company in 1992, from there I became a lead carpenter, where I supervised a 6 man crew. I eventually left that job and started remodeling. The remodeling industry is where I really got exposed to more of the components that make up a home. I got to work closely with different trade partners, clients, and architects. In 1999 I started my own finish carpentry business, with in a year or two, I added general contracting and building to my already growing company. Why am I telling you all this? Because there's no better qualification or training for a Home Inspector, then to work hands on for 20 plus years on every aspect of what makes up a home. I've seen the good and the bad, and I've learned as much as I possibly can along the way.
When I decided to become a Home Inspector, I didn't want to be contemptuous or take anything for granted, I enrolled in Home Inspector training courses, joined the oldest and the best Home Inspector Organization around, I passed the National Home Inspector Examination, became Nationally Certified and Licensed, insured, bought a bunch of technical equipment, took some more classes, met some new people, and boom……! Here you are reading this short bio, considering me as your inspector.
When you work with me, you get me, not an employee or a sub contractor.
I do it all! I answer the phone, I climb on the roof, I write the reports…
Maybe you're a realtor looking for a new inspector to add to your list? Why not refer a guy who's honest, well informed, experienced, and who doesn't totally freak out when something needs to be discussed during the inspection. Give me a call, I'd love to talk or meet and start working on building a new relationship with you and your clients.
Click on the other pages on my site and read some of the boring technical stuff if you're still undecided.
Read some of my sample reports and decide for yourself if I'm honest, thorough, and well informed.
I'd love to work FOR you!
The only thing I have left to say is,
Hire me!
Sample Reports
New Report
New Report
Well & Septic Sample Report
Radon Sample Report
Well Water Sample Report
I provide about 350 home inspections per year, throughout Michigan, including but not limited to: Oakland County, Macomb County, Wayne County, Birmingham, Bloomfield Hills, Bloomfield Village, West Bloomfield, Franklin, Royal Oak, Huntington Woods, Pleasant Ridge, Beverly Hills, Berkley, Troy, Rochester Hills, Rochester, Lake Orion, Clarkston, Waterford, Pontiac, Detroit, Grosse Pointe, Sterling Heights, Sylvan Lake, Farmington Hills, and Southfield.
In addition to regular Home Inspections, I also perform ERC Relocation Inspections for various companies and Government agencies all over SE Michigan.
If you're a property investor from out of state, or another country, make sure the property you're considering buying is a good investment. Have me inspect it for you!